Poetry is associative. There is often not logic nor reason that speaks to us through a poem, but something less easily explainable.
Maira is one of my students this semester, and she is getting married soon. As she was searching for wording for her invitations, she came across "In a Boat." I asked her to write about why this poem touched her. She says:
I like that it reminded me of me. I tend to point out the negative things in life, but it's because that's what stands out to me most of the time.  I focus in on what isn't right, what I haven't accomplished, the goals I've given up on . . . . Lately I am anxious and panicky over my fears for my wedding (in three and half months!), every day there's some new . . . problem that's come up . . .
Events that involve planning and coordinating people are always noisy and stressful. It may sound cliche, but you'll think fondly on these problems someday as they will be part of the mythology you and your fiance are creating.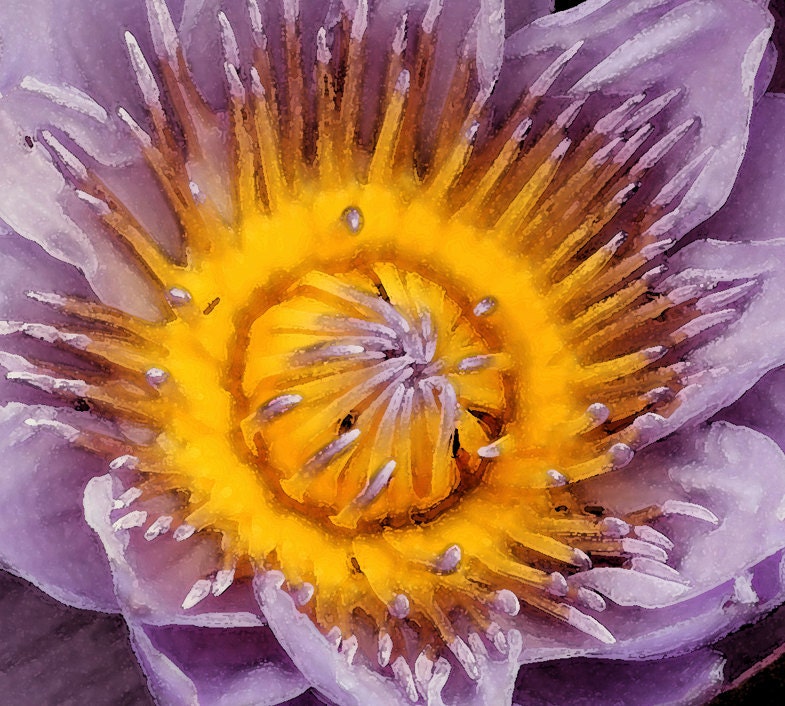 One piece of advice someone gave me before my wedding was to eat before the ceremony, as  you'll be too busy making everyone happy during the event to eat the food you carefully planned for. We took that advice and ate lunch, just the two of us, at our favorite sub shop shortly before our wedding. It was a good foundation to build on.
I hope there are moments in these next few months where you can stand back and breathe in clearer, brighter water.
In a Boat
by D. H. Lawrence
See the stars, love,
In the water much clearer and brighter
Than those above us, and whiter,
Like nenuphars.
Star-shadows shine, love,
How many stars in your bowl?
How many shadows in your soul,
Only mine, love, mine?
When I move the oars, love,
See how the stars are tossed,
Distorted, the brightest lost.
—So that bright one of yours, love.
The poor waters spill
The stars, waters broken, forsaken.
—The heavens are not shaken, you say, love,
Its stars stand still.
There, did you see
That spark fly up at us; even
Stars are not safe in heaven.
—What of yours, then, love, yours?
What then, love, if soon
Your light be tossed over a wave?
Will you count the darkness a grave,
And swoon, love, swoon?